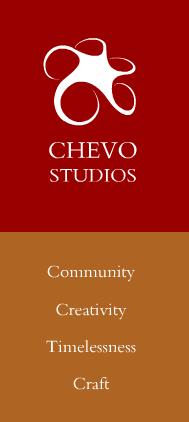 Current positions at Chevo Studios
Part Time Studio Assistant
Chevo Studios is a one of a kind company and has created numerous public art and urban design projects. Installations utilize stone, water, metal and other sculptural elements. The company consists of the owner/lead artist, Andy Dufford, studio assistant, office manager, and a network of talented subcontractors.
Responsibilities: The studio assistant will provide support in:
Creative Research
The purpose of Chevo Studios is to create soulful environments for people. The studio assistant supports this endeavor through many different tasks: site and historical research, sketching, model making and developing design drawings (Basic proficiency with Illustrator and Photoshop are particularly helpful)
Office Work
The studio assistant is involved in the white collar aspect of the business: keeping accurate track of hours and jobs, filling out time sheets, taking photos, scanning images, printing materials, making presentation boards, attending meetings, taking notes, scheduling with the team, making phone calls and following through on contacts. (Basic proficiency with Word and Excel are particularly helpful)
Construction work
Building beautiful places takes lots of hard work of all kinds: planning, organizing, list making, running errands to buy and deliver materials, ditch digging, iron work, carpentry, stone cutting/carving/setting, planting, painting, supervising temporary laborers, scrubbing, cleaning, sweeping and putting tools away. This is the main role of the studio assistant position. Chevo Studios is often a sub-contractor on larger construction projects, and thus bound by those schedules. Days can be long, dirty and very physically demanding in order to meet the larger project deadlines.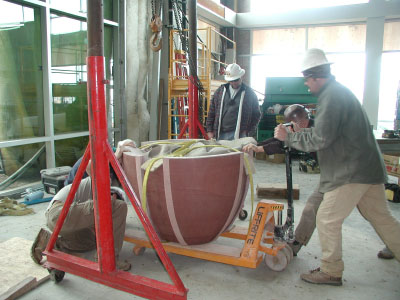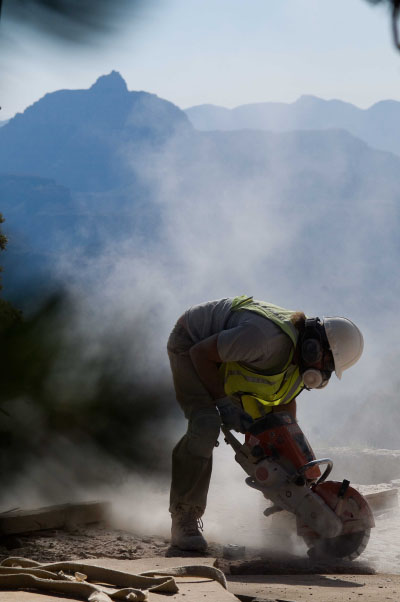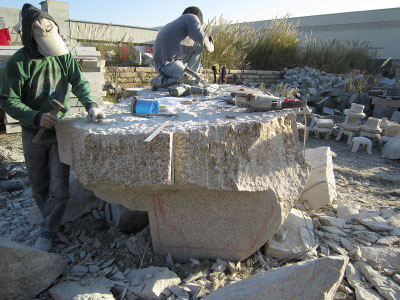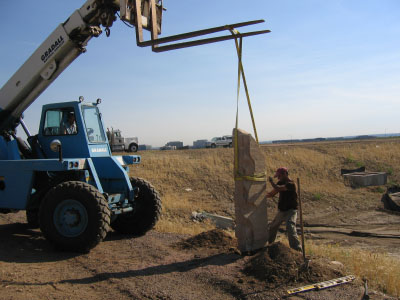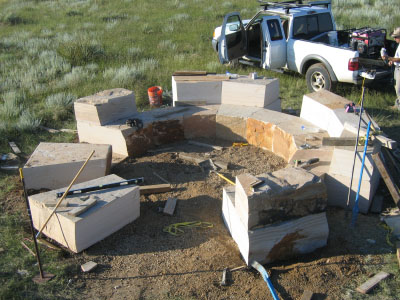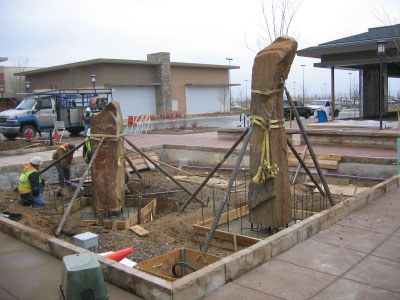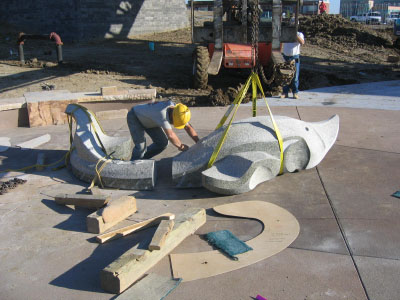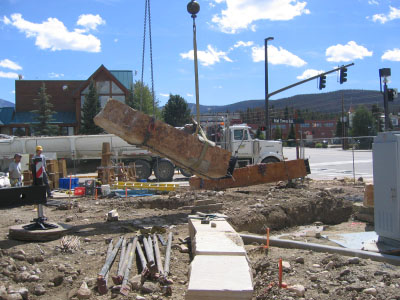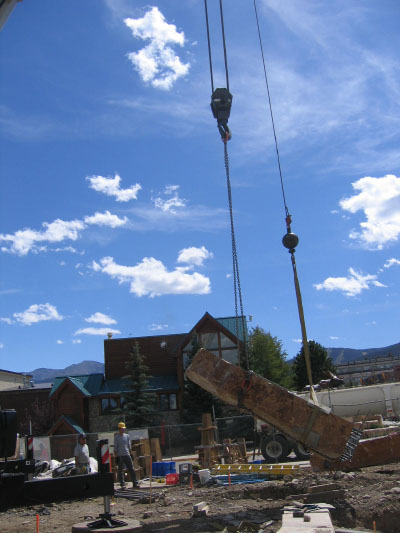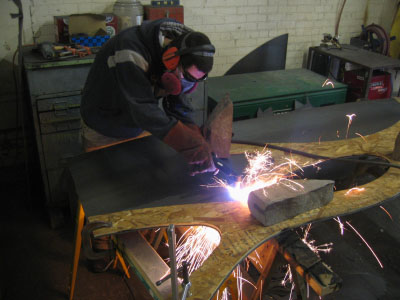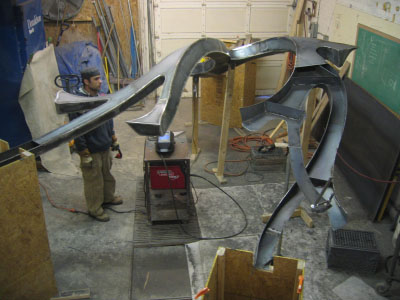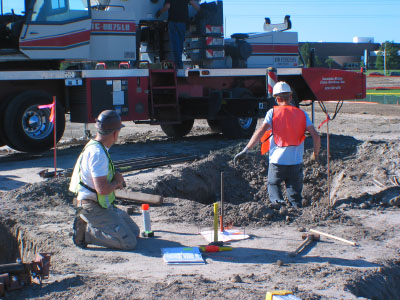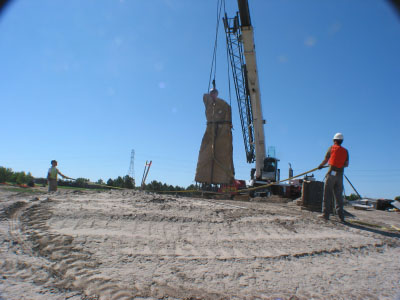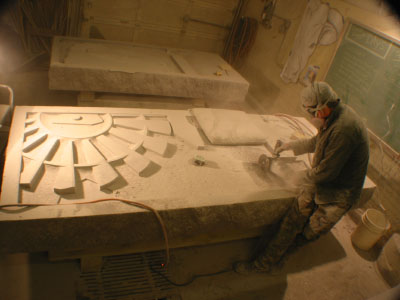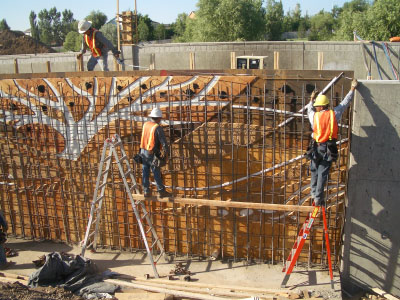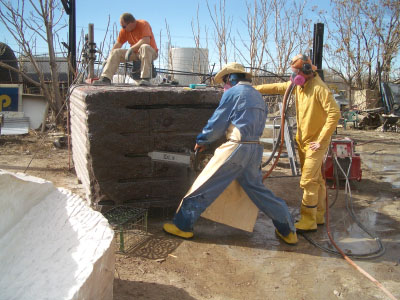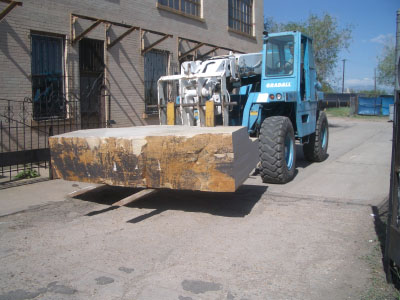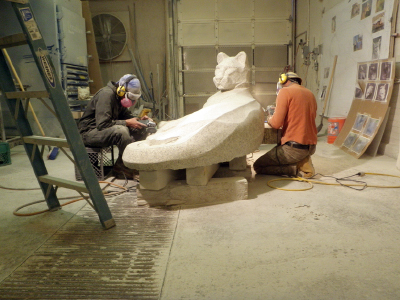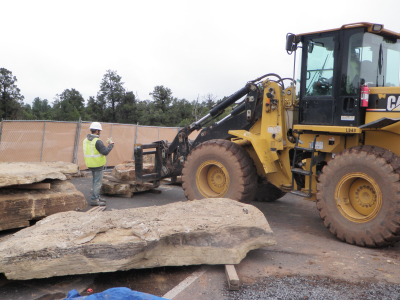 Studio and Systems Development and Upkeep
Spontaneous creativity is supported by organized and well-maintained systems of tools, materials and supplies. One of the most important jobs of the studio assistant is keeping the studio clean and organized, maintaining the ventilation systems, setting up inventory systems for tools and materials, and ordering/maintaining necessary inventory on expendable supplies. The nature of work at Chevo Studios involves a wide range projects and tools. The studio can become disorganized easily and requires constant attention. Stone carving in general is very hard on the tools and necessitates a constant focus on tool maintenance.
Character
Our contribution to the community is tied to the character of our actions in each situation. We strive to:
Build rapport: seek first to understand, then to be understood
Stay flexible: adapt as conditions change — and they always do!
Be resourceful: there are at least three ways to solve any problem
Focus on outcome: what counts is getting the job done, and getting it done right
The ideal candidate will have experience in all the areas listed. However, the capacity for hard work, responsibility, patience and facility with tools is more important than these exact specifications. Any individual with strong construction skills and an outstanding work ethic will be considered. The current position is 10 - 20 hours a week and will expand depending on project load and candidate's capabilities.
Pay: Starting salary is $15 to $20 hour based on skillset and prior experience.
To Apply: Review the website chevostudios.com. E-mail a resume and cover letter that outlines your skills and how they will be of benefit to the company. Send to: andy@chevostudios.com. No calls accepted. Resumes without a cover letter will not be considered.